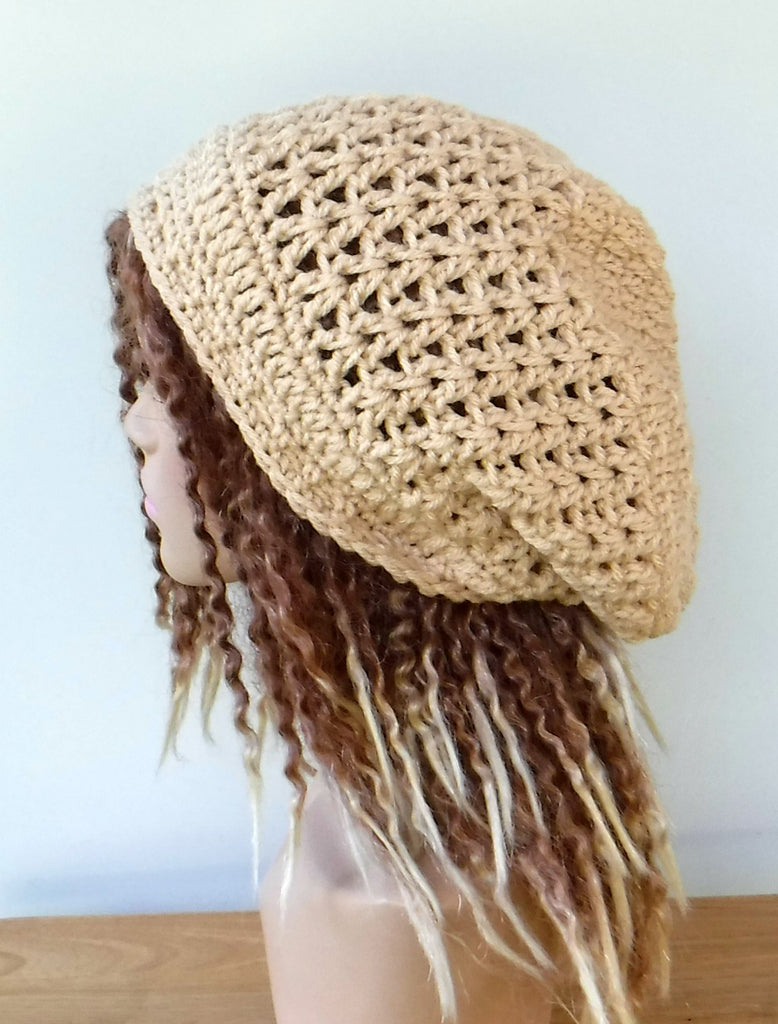 Warm beige slouchy beanie, small dread tam hat, slouch beanie, smaller dreadlocks hat, vegan man hat, woman beanie
$ 19.00
Slouchy beanie style Hippie tam in solid warm beige toned zig zagging stripes. Worked in a closed double-loop, v-stitching and some open weave pattern it makes a great all-year-around tam. Great for smaller heads with less volume hair and short dreadies. Stretchy and ideal to wrangle your hair!
Soft, sturdy and colorfast acrylic yarn, easy laundry care.
Measurements: 9,5 inches LONG (depth)
Head opening is about 20 inches unstretched and stretches to 26 inches. (Hidden tie-string is added to keep the hat slipping off your head if you will tuck in heavy hair).
Widest point 12"
This hat still has some stretch in width and length if needed.
Ideal for starter dreads, up to medium dreads, or just any kind of hair with not too much of volume. For long and very thick dreads please compare the measurements or look into my listings of longer tams or custom made tams to your specs.
Carefree, colorfast acrylic, vegan suitable.