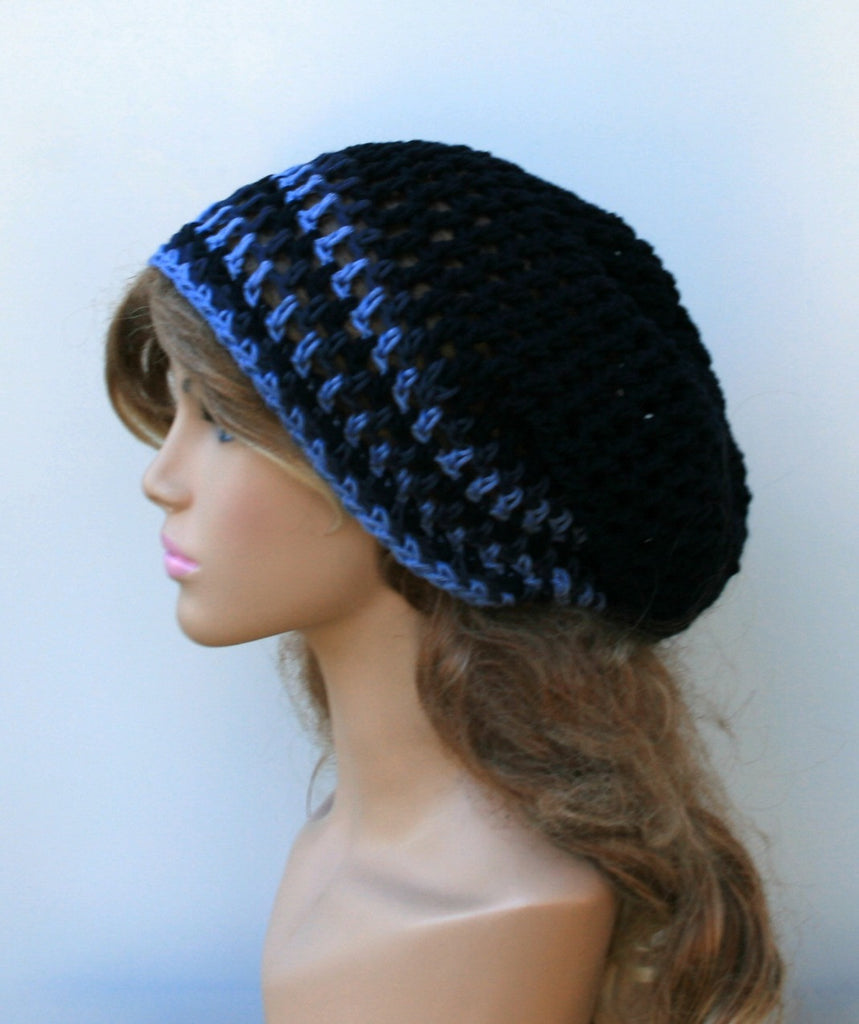 Slouchy beanie, Crochet open stitch navy and denim blue Cotton Sock Dread Tam
$ 21.00
A beautiful summer sock tam to tuck your long hair or dreadlocks away.
The material is a worsted weight cotton yarn. Sturdy!, but yet very soft to the touch!
Colors: navy blue, dark denim and jeans blue
Slouch, stitch pattern with gaps between the double loops for air flow and stretch.
This makes it suitable to wear all year around.
Let it sag in the back or tuck in your hair.
This hat is roomy and should be large enough to fit dreads, but please check measurements.
Measurements:
Length 11"
Width at brim 22-25 (stretched), cinches smaller with tie-string
Width across 11,5"
I suggest hand washing and flat drying!
Care instructions come in each package.