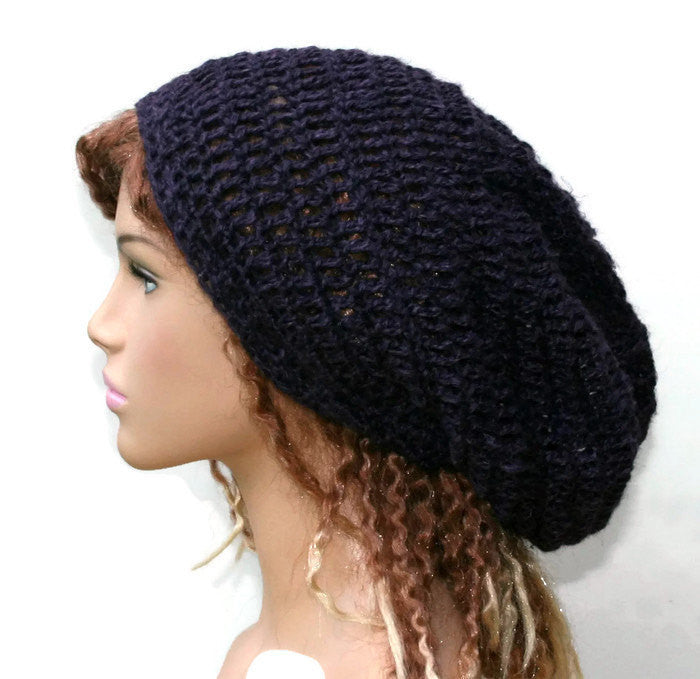 Hemp Wool Dark purple slouchy beanie dreadlock hippie tam hat
$ 24.00
A unisex solid dark purple (jewel toned) longer beanie design in a sustainable natural blend of 55% hemp and 45 % wool, unisex without any frills.
The last picture shows the color in bright light, the first pictures have been taken in the shade.
Please note that this natural yarn varies slightly in thickness, going from thicker to thinner and vice versa. Even though the tam has been worked with even tension you may see the varying yarn thickness in the weave. It is a characteristic of this yarn.
Head opening is 22 inches unstretched and stretches to 26", cinches smaller with a tie-string.
The hat is 10,5 inches deep.
Ideal for short to long hair and medium dreads, if you have super-sized dreads please compare the measurements to ensure a good fit.
Hand washing and flat drying only, I will send care instructions.