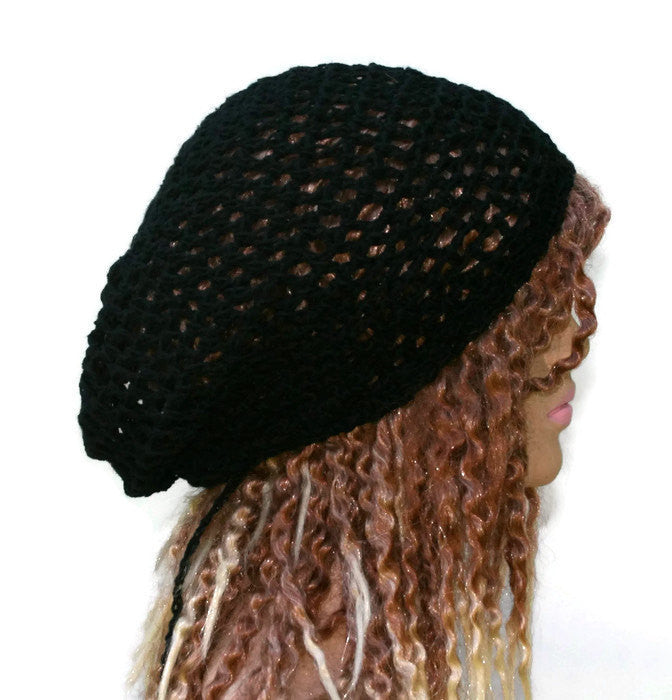 Hemp cotton beanie, black slouchy hat, very small Hippie Dread Tam, Snood hat, crochet summer beanie, woman black hat, man slouch hat, vegan
$ 19.00
Nature's finest yarn combination for your head
Hemp & cotton, a premium quality of 48% hemp, 52% cotton, manufactured in Italy.
Hemp is a very durable sustainable natural material and is softened with cotton for a comfortable head gear.
I have created a shorter slouchy beanie style and open weave (double loop stitches with gaps).
Let it sag or tuck in your hair. Nice crown width which will hold hair out of your face while driving, gardening, biking, fun activities or work.
This hat is not suitable for long dreads, should hold shorter dreads, small natural locks, short and long straight hair, please check measurements. Great for any kind of hair do.
Width at brim 22", stretches to 26", cinches smaller with drawstring
Length from crown to rim 9,5"
Widest point across 11,5"
Hand washing and flat drying only, I will send care instructions.