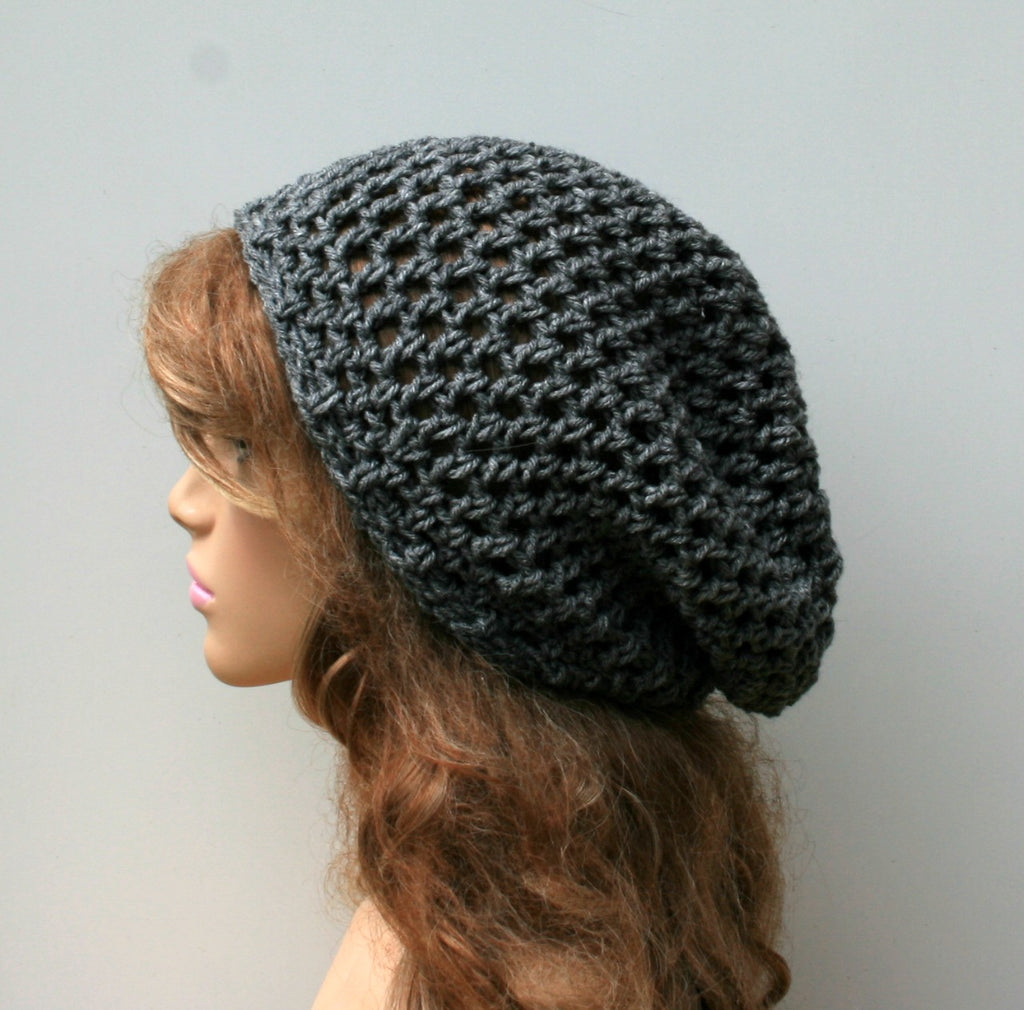 Heather gray snood slouchy beanie, hippie beanie small tam hat, open weave summer beanie
$ 15.00
Uncomplicated "hair wrangler"...
Made with sturdy medium heather gray acrylic yarn in medium weight it will hold up your hair or you can just let it sag in the back. Vegan suitable. The pictures show 2 fits: wig and braids tucked into the hat and how it fits if the hair is not tucked in.
Measurements:
Width at rim 22 inches, stretches to 27 inches and cinches smaller with a drawstring,
Length from crown to rim 9 inches which is a popular length for moderate dreads
Widest point across the hat (laying flat) 11,5 inches
Nicely worked with gaps between the loops for an open weave pattern, this ensures some stretch and air flow.
Hand washing and flat drying is recommended, but machine washing and tumble drying is possible.