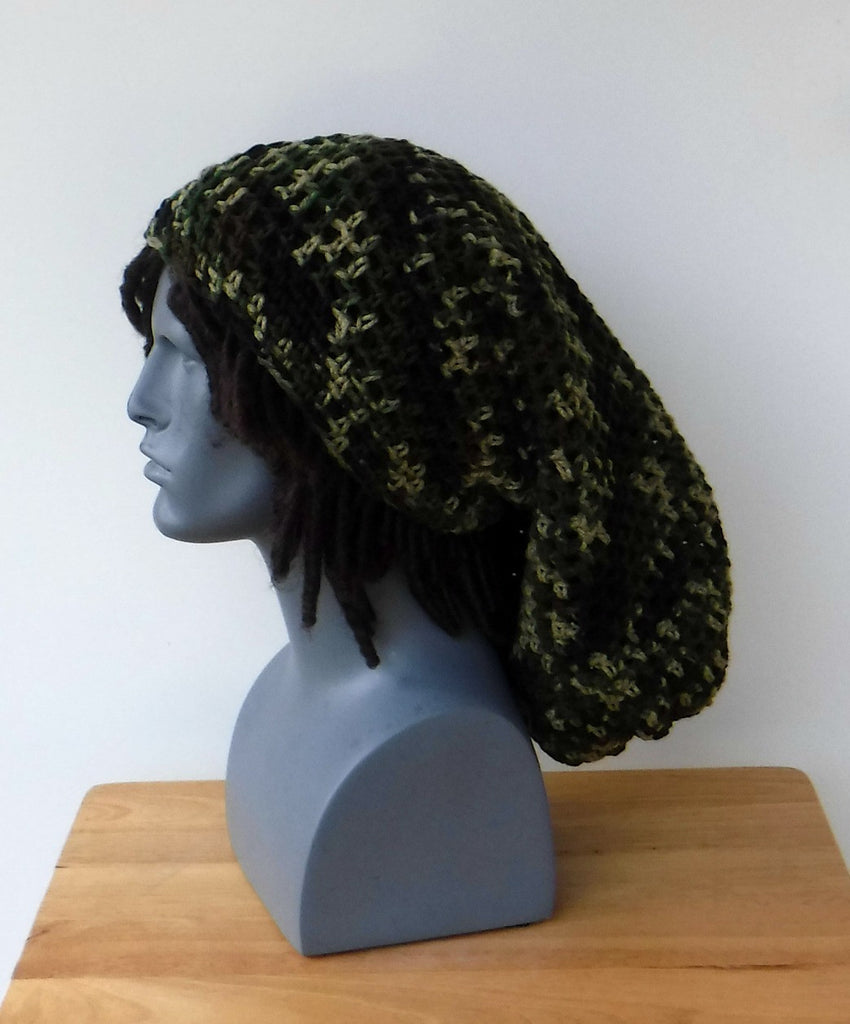 Handmade Camouflage super long dread tam, tam beanie, camo slouchy beanie, dreadlock sock tam, rasta hat
$ 28.00
Great for women and men with very long (or thick) dreadlocks or for those free-spirited people who love the super slouch look.
This classic camouflaged color tam is generous 15,5" long and should serve as dreadlocks hat whenever you need to tuck them away and out of your face.
Great for the workplace, too.
Width at brim 22", stretches to 28", cinches smaller with drawstring
Widest point across 12,5"
Stretches longer or wider if needed.
100% acrylic, which is carefree and colorfast, easy and sturdy.
I suggest hand-washing and flat-drying! But you can throw it into the machine and dryer if there is no time for hand-washing and flat-drying.
Care suggestions come with every tam.