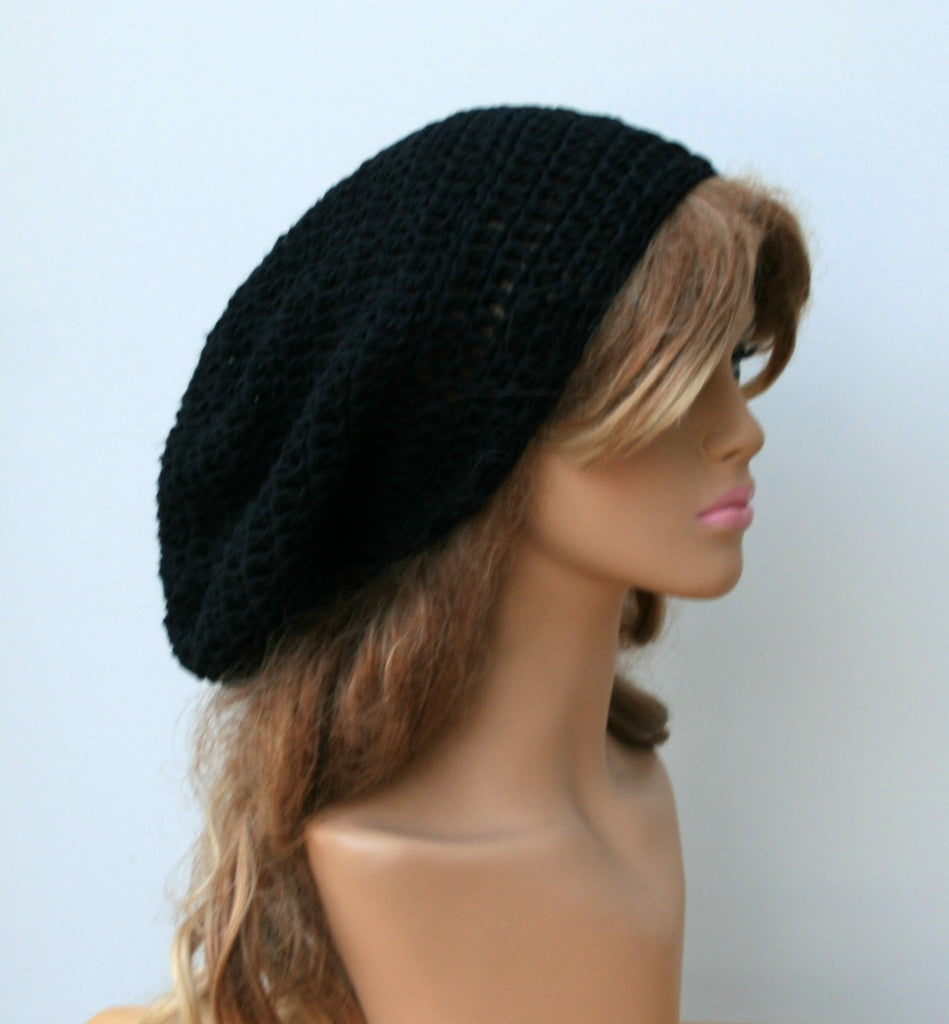 Slouchy Beanie cotton black Tam Dreadlocks hat, Hippie Beanie Hat, Bohemian woman or man beanie
$ 21.00
This gender neutral hippie tam in solid black is a longer version of my standard slouchy beanies and will provide more room in the back for dreads, long locks or just for that longer slouchy look.
Stturdy and soft pure cotton yarn, easy laundry care.
Measurements:
Length 11", head opening 22" to 27" stretched, cinches smaller with a tie-string,
widest point 12"
Not recommended for rasta volume/length very long thick dreads, but it will hold a good amount of thinner or medium long dreads.
Hand wash recommended, I send care instructions in your package.