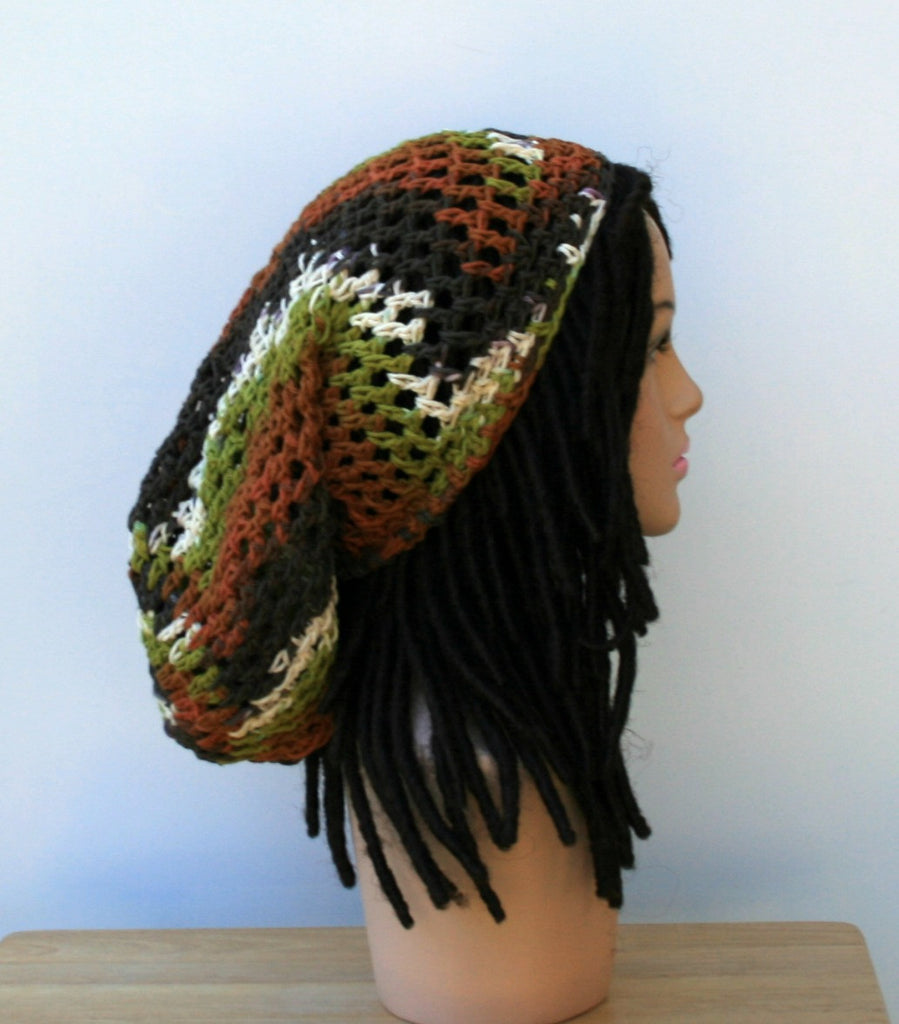 Earthy Woodlands Cotton slouchy beanie, Long Hippie Dreadlock Snood, Dread Tam, men or women Slouch Beanie
$ 23.00
This is a beautiful hat for the warmer seasons and climates. Made with natural 100%
cotton in worsted weight, It will hold up your big hair and dreadlocks or you can just let it sag in the back.
Measurements:
Width at rim 24 inches, stretches to 29 inches and cinches smaller with a drawstring,
Length from crown to rim 14 inches
Widest point across the hat (laying flat) 11,5 inches
Nicely worked crown with open weave pattern and gaps between the loops. This allows airflow and extra stretch.
Super Natural Flair!
Care suggestions come in each package.