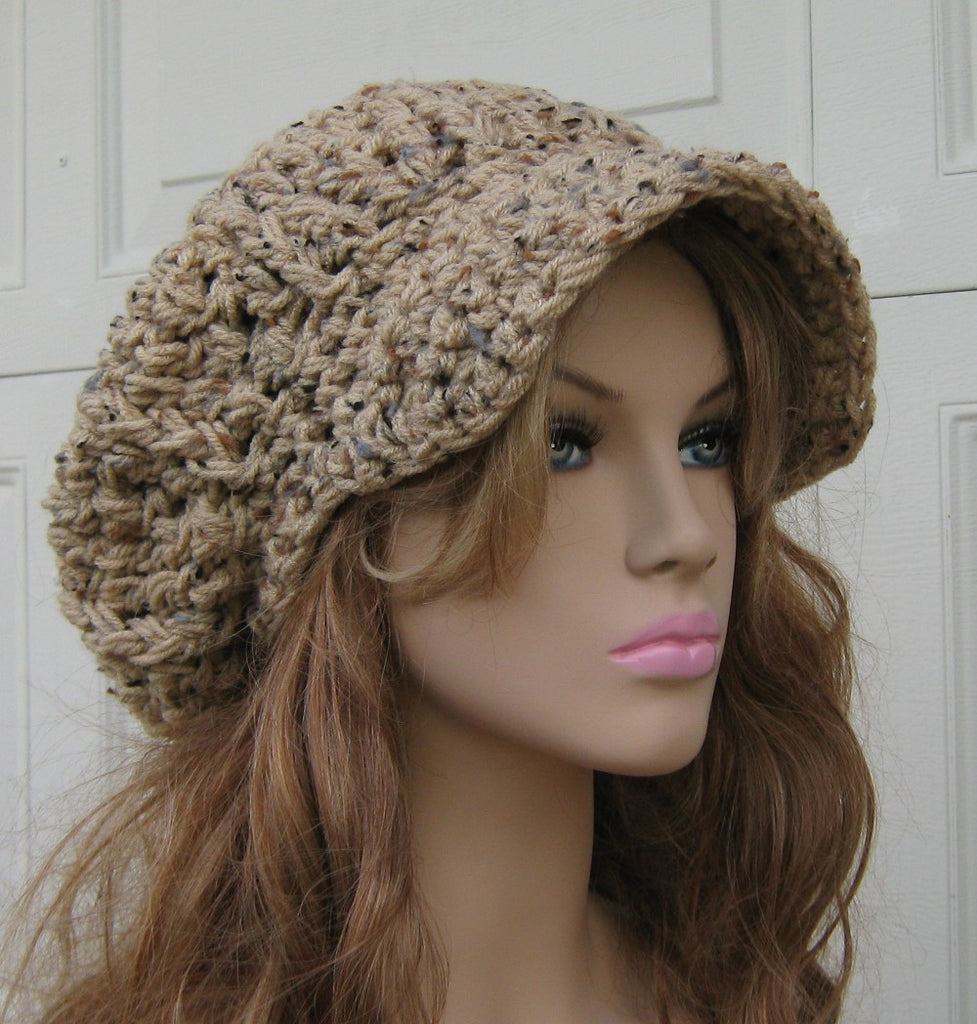 Newsboy hat, Tan Rustic Tweed Cap, Visor Tam Hat, Slouchy Beanie hat, Newsboy Beanie Billed hat, crochet cap
$ 24.00
Thicker billed beanie in a chunky beige/tan with tweed flecks yarn. Vegan suitable and great for women and teens.
I have used the typical beret style with a ribbed stitch pattern, thick stranded yarn. The visor keeps its shape without a stiff cardboard inlay, but allows some reshaping.
The crown is roomy enough to tuck in a bit of hair or a bun, small dreads or low volume long hair, but is not as slouchy as most of my other (dread) tams.
Measurements:
Width at brim 20", stretches to 26"
Length from crown to rim (WITHOUT FRONT VISOR) 8,5"
Diameter of crown across 10,5"
I suggest hand washing and flat drying, care suggestions come in your package.