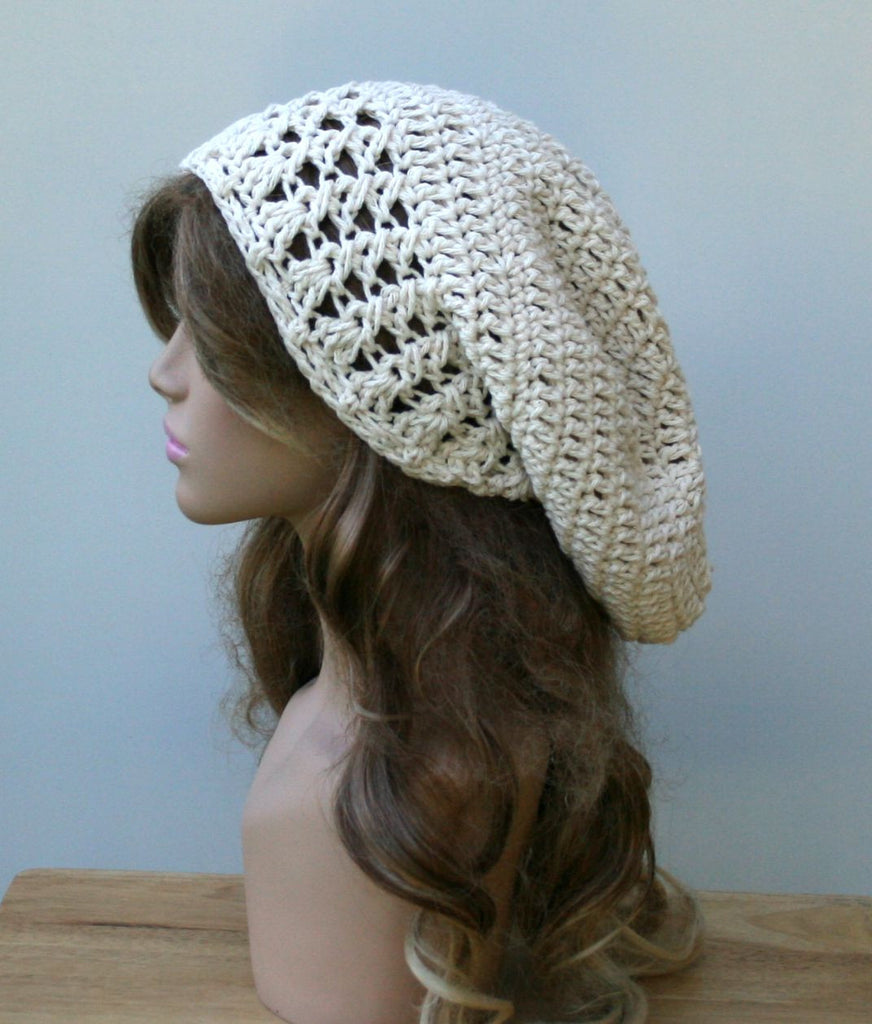 Natural cotton Dread Tam Slouchy beanie Dreadlocks Hat ecru
$ 22.00
Longer cotton tam in solid natural tone ecru cotton worked in a closed double-loop stitching pattern with 4 rows of x-stitch pattern. All-year-around tam without any frills.
Sturdy medium weight cotton yarn, easy laundry care.
This is a good quality basic cotton yarn which is also used for crafting potholders and other kitchen items, it is not mercerized (coated surface for extra shine), though.
Measurements:
Head opening is 22 inches unstretched and stretches wider and cinches smaller with a tie-string.
The hat is 10,5 inches deep.
Ideal for short to long hair and medium dreads, will be too small for supersized dreadlocks though.
Care suggestions come in each package.