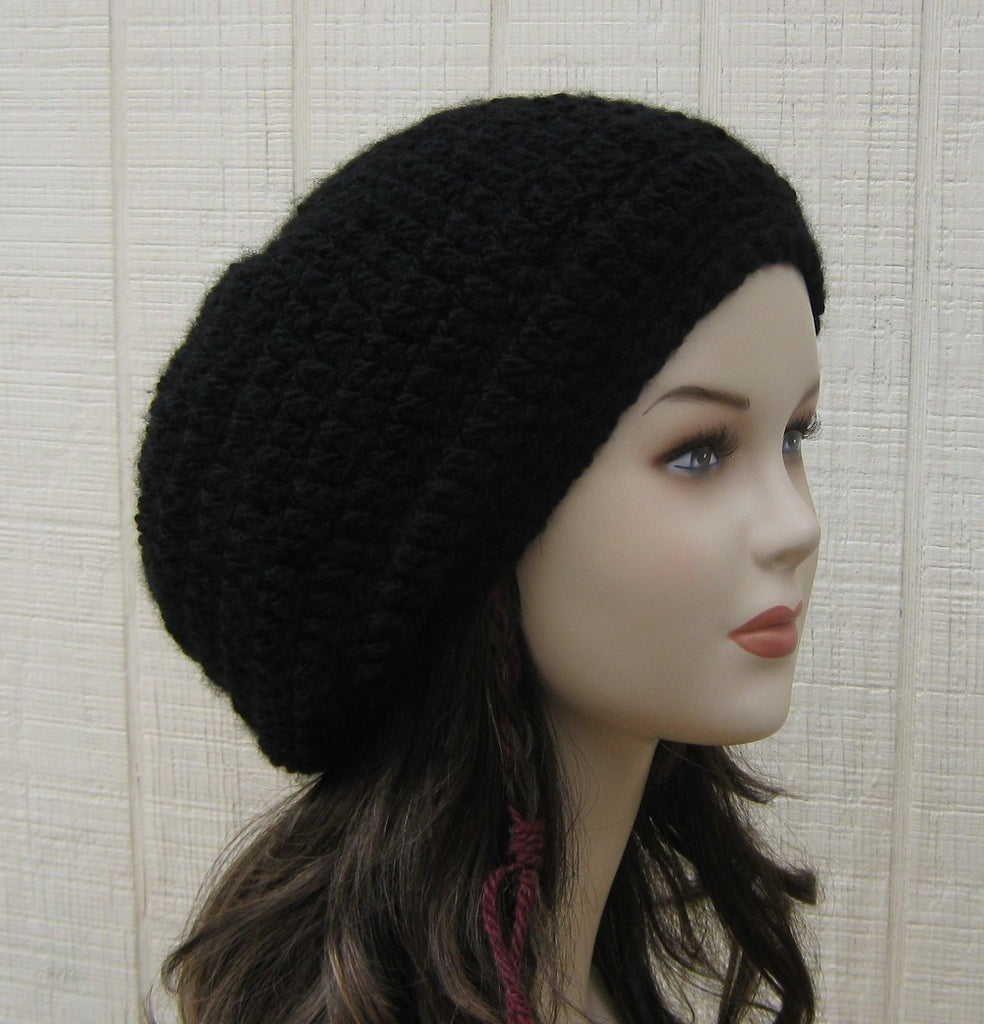 Soft Black Slouchy Beanie, small dread tam, woman slouch hat, warm beanie hat, baggy hat, thick beanie hat
$ 19.00
Black Slouchy Beanie tam hat handmade in crochet
Soft black faux (fake) mohair, vegan suitable thick UNISEX slouchy beanie tam in a chunky BRUSHED acrylic yarn and made in a
 slightly longer beanie style with a small slouch in the back and close weave to give this hat stability and flair, it's warm and yet suitable to wear all year around on cooler days.
Let it sag in the back or tuck in your hair. If you don't tuck in any hair it will fold down in the back.
This hat is not suitable to tuck in long dreads, big locks or very thick curly hair, please check measurements.
Materials: soft thicker yarn in acrylic, carefree and colorfast
Width at brim 20", stretches to 25"
Length from crown to rim 9"
Widest point across 11,5"
I suggest hand-washing and flat-drying!