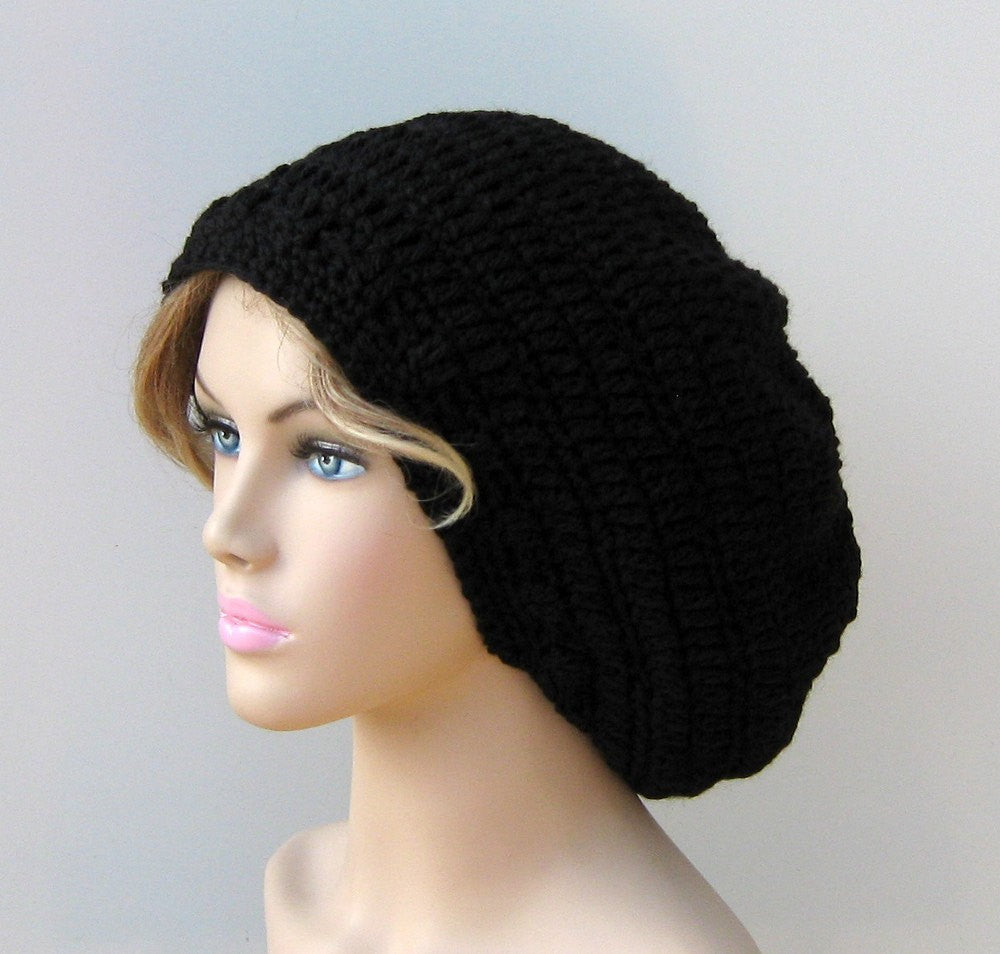 Black WOOL Tam Hat Hippie Slouchy Beanie dread beret men women
$ 24.00
Slouchy hat or Hippie tam in black pure wool worked in a closed double-loop stitching pattern. All-year-around tam without any frills.
Great for women and men.
Large enough for dread locks, but compare measurements for a good fit.
Measurements:
Rim: 22-28"
Depth (from rim to crown) 10"
Width when laying flat 12,5" measured at widest point
It still has a lot of stretch in all dimensions
Material: Soft, sturdy quality 100% wool
Care suggestions come in your package.