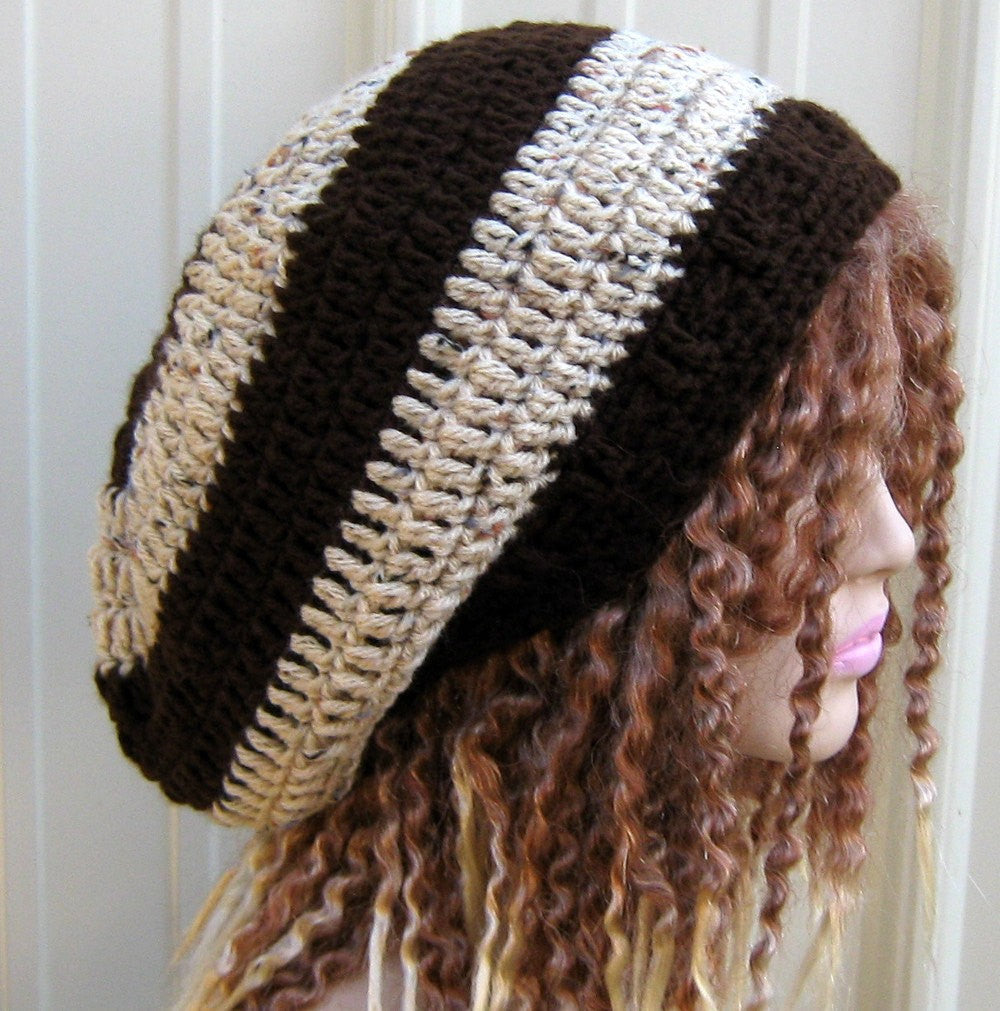 Brown Beige Tweed Hippie Dread Tam slouchy beanie hat handmade
$ 20.00
Back to basics tam hat, easy wear hat with a moderate slouch. Ideal to wear with your hair hanging out or to tuck tuck up locks, straight hair or moderate dreads into the crown.
The pictures show both fits, wig hanging down and tucked into the hat.
Nice earthy color combination of dark brown and beige tweed for women and men.
The tie-string can be removed, the hat itself should fit most head sizes, but the tie-string will come in handy to retighten the hat if the material loses its bounce-back over the time.
This hat may not be suitable for very long and thick dreadlocks, should for sure hold shorter dreads and long straight hair, please check measurements to ensure a good fit. (Please take a look at my longer and larger tams for that matter)
Width at brim 21", stretches to 27", cinches smaller with drawstring
Length from crown to rim 9"
Widest point across approx. 12"-13"
I suggest hand-washing and flat-drying, care suggestions come in each package.