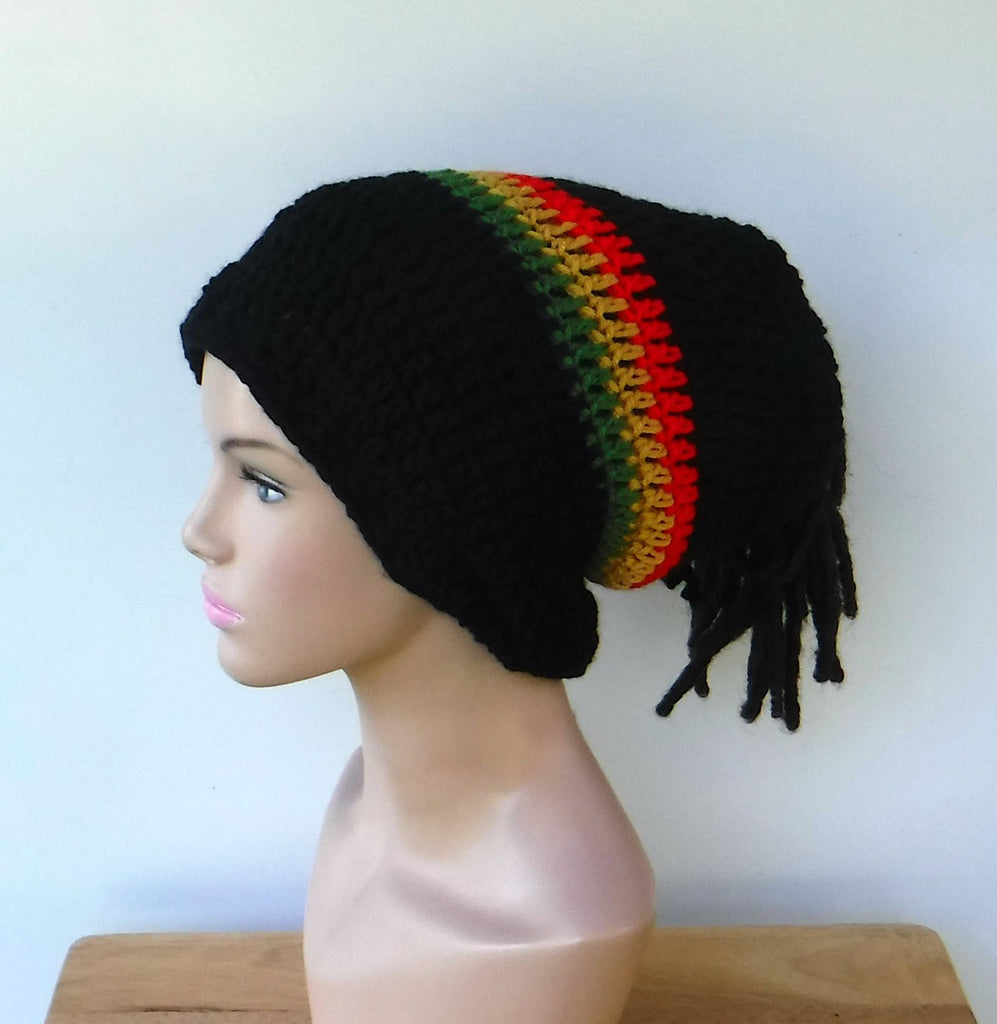 2 in 1 Dread tube or slouchy hat, dreadlocks beanie with open back/black rasta tam hat, man or woman tube hat for dreads/Jamaica slouchy hat
$ 20.00
This is a cool solution for dreads or long thick hair:
Keep dreads out of the way with an open back tam, still have airflow and no fit issues to tuck up long thick dreads. Or tie up the back drawstring for a closed slouchy hat.
Made with black, kelly green, true red and gold stretchy acrylic yarns. Suitable for men and women.
Both tie-strings can be removed for a tube. The size will fit most heads.
You can keep the tie-string at the head opening and remove at the back of the head only.
Or keep both tie-strings in place.
Length is 11".
Circumference of tube from 21-22", at head opening 21,5", stretches wider if needed, cinches with a drawstring.
Tie-strings can be worn visible or invisible on the inside of the hat.
Care suggestions (hand washing) come in each package.