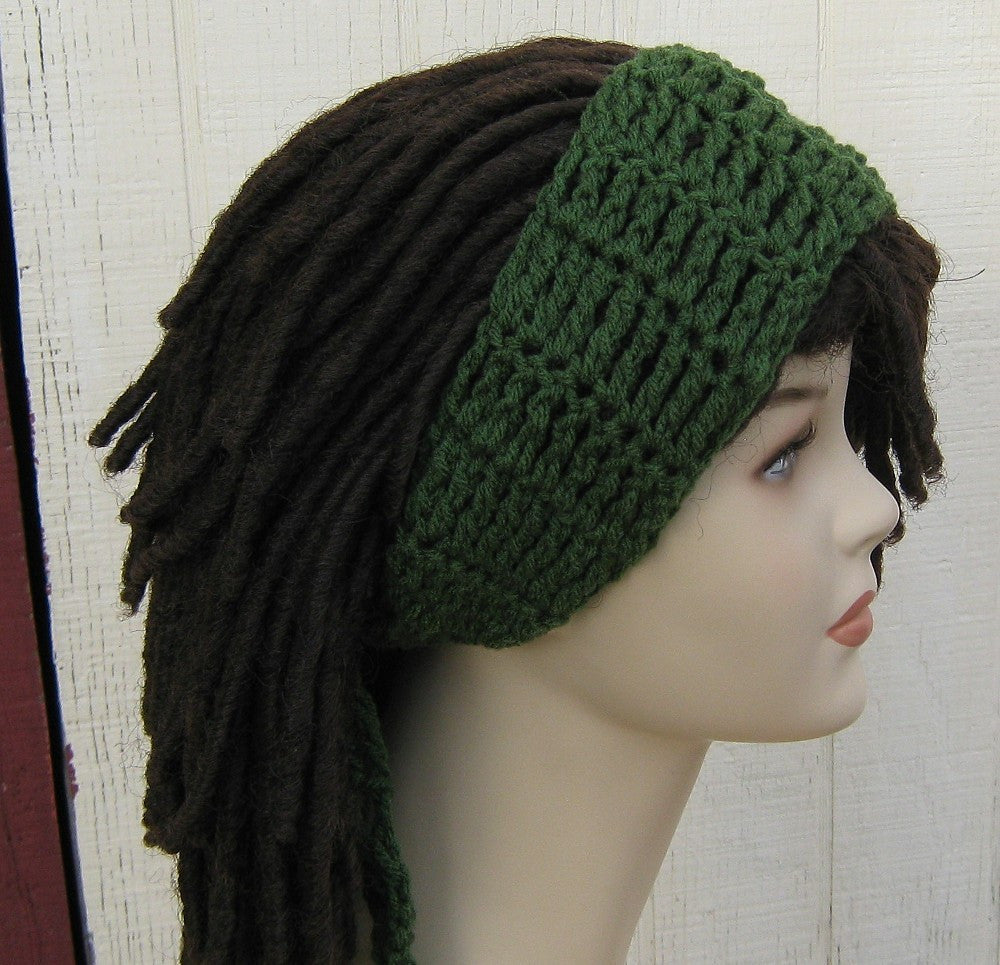 Thyme Green Dread headband dreadband head hair band wrap scarf hippie bandana
$ 10.00
Versatile acrylic headband scarf, or wear it around your neck as a scarflette on chilly days. Thyme green suitable for women and men. 
Sturdy, stretchy, vegan friendly, one size fits all (most). The longer stitches seem to slip less than other patterns and I enjoy how those head bands stay in place. If you are like me and have a head full of wild hair to tame each morning, these head bands come in handy and make life easier.
Tip: If you let your hair grow out you can pull back bangs or your thick side locks for the time of transition.
For men and women, the ends can be knotted and tucked under to resemble a closed headband.
Measurements:
Width approx 3,2 inches at the widest point, it tapers back towards the ends to avoid a bulk behind your head.
Length approx 36 inches, stretches longer if needed