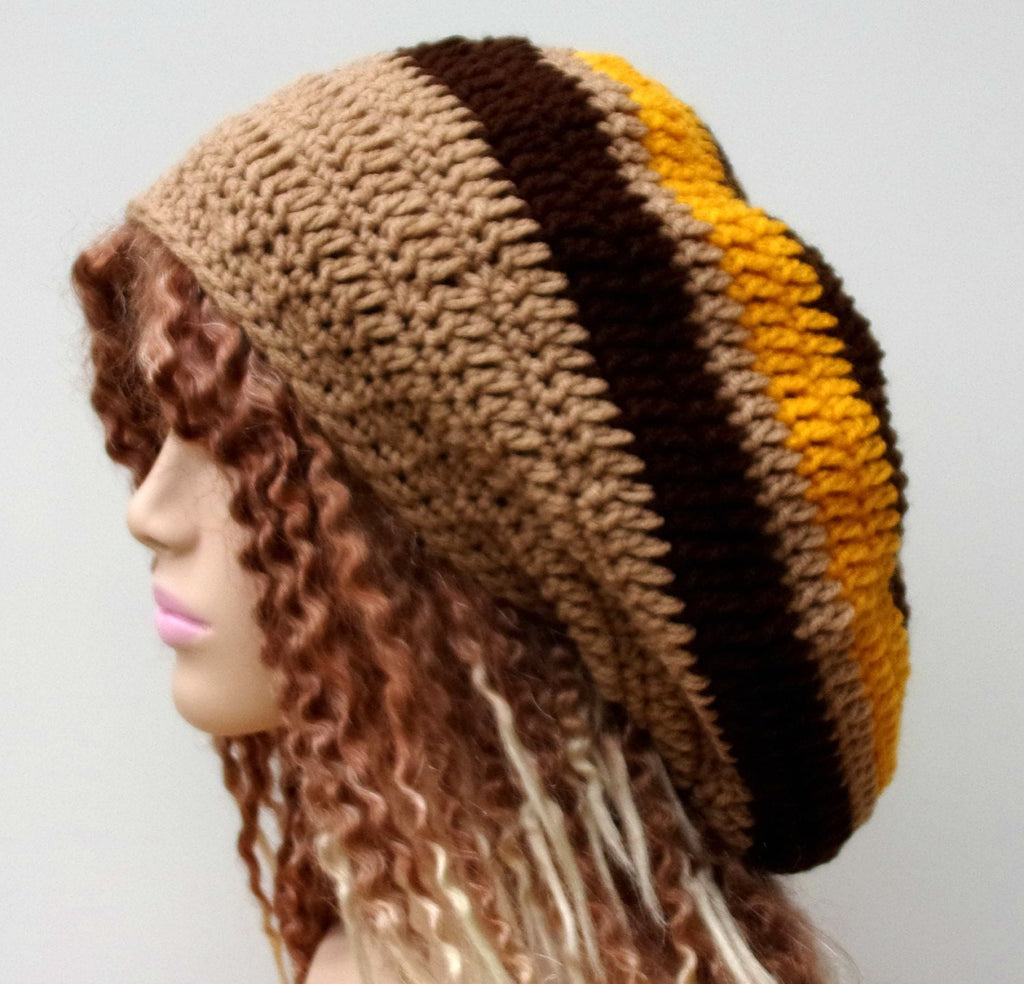 Brown Gold Wide Crown Slouchy large Tam Dreadlock Hippie Beanie Dread Hat
$ 24.00
This slouchy tam features the round wide beret style with more of depth, closed firm stitch pattern for stability, best suited as dread tam.
100% carefree and colorfast acrylic in light brown, dark brown and gold for that vintage feeling of the 1970s. Sturdy and strong.
Let it sag in the back or tuck in your dreads, braids or big hair.
This hat is roomy and should be large enough to fit long dreads, but please check measurements.
Width at brim 22", stretches to 27", cinches tighter with tie-string.
Length from crown to rim 9,5" (depth)
Widest point across 13" (diameter when laying flat)
The wide crown will hold quite some hair volume.
Hand washing and flat drying recommended. Easy care suggestions come in each package.